EVENT MANAGEMENT SERVICES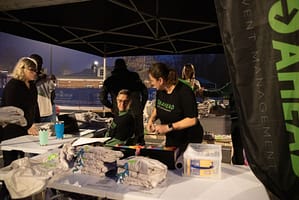 Our mission is to make your next race or event the most successful it can be. With our years of experience directing races and fundraising events in the Charlotte area, we are here to help you throughout the planning, management, and execution process.
Are you looking for someone to tell you what you need to know to put on a winning 5K? Are you hoping to find a race director for hire that will take care of everything for you? Maybe you're interested in something in between. Whatever scenario, we have the expertise to help you plan and manage your next race or charity event.
Check out our event management packages below, or contact us to discuss your specific needs!