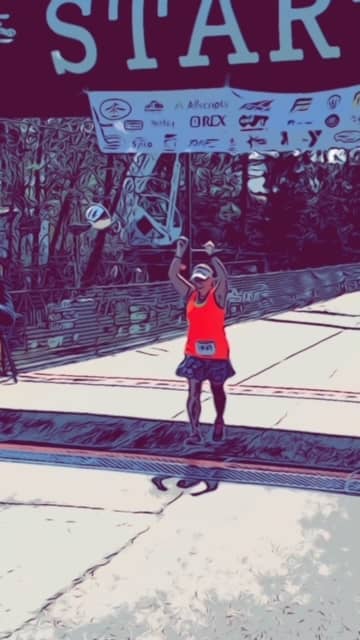 Finish Lines bring out the impossible in all of us.
In October of 2014 after years of trying to treat a medical condition, my doctor told me I just "wasn't anatomically built for long distance running".  I told him I was registered for a marathon  next month and he said "I'm sorry but there's no way you're going to be able to do that."   
"Well can I try?" I asked.  
He said that attempting wouldn't make things any worse, but that "your legs aren't physically capable of carrying you for 26.2 miles."   
A month later, to the day, I showed up at the start line of the Richmond Marathon.  And by the grace of all things, some good luck, and the support of the 30,000 spectators cheering me on, I somehow made it to the finish line.  
That is why I love being a race director, because at every finish line something impossible is happening.  Someone is doing something they never thought they could.  Perhaps completing their first 5K, getting their fastest marathon time, or celebrating their triumph over cancer.  I've witnessed inspiring things at every event.
Meet me at the finish line and let's see impossible things together!
MEET THE REST OF THE CREW